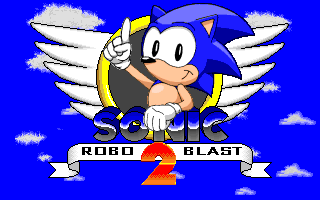 "Sonic Robo Blast 2
is a 3D open-source Sonic the Hedgehog fangame built using a modified version of the Doom Legacy port of Doom. SRB2 is closely inspired by the original Sonic games from the Sega Genesis, and attempts to recreate the design in 3D. While SRB2 isn't fully completed, it already features tons of levels, enemies, speed, and quite a lot of the fun that the original Sonic games provided." (Source:
Srb2.org
)
Being an open-sourced game, SRB2 is fully customizable, especially through the use of
SOC
(Sonic Object Configuration) scripts and, as of version 2.1,
Lua
!
Below are various Lua scripts
,
level WADs, and other things I have created for Sonic Robo Blast 2.
---
Modifications:

 Name
Asset Type

Description

 Version/
Last updated

Download (personal Mirror)

mb.srb2.org
release thread

 Race HUD

WAD (lua script)


Lua scripts add a race ranking HUD on the left side of the screen, as well as ranks a Metal Sonic race character and other things



V1.0a
(07/26/15)


 Link




Link



Running Sfx

WAD (lua script)


Adds running sound effects, both for above and underwater, when running on the ground



V1.0b
(08/03/15)

Link


Link
---
Videos: